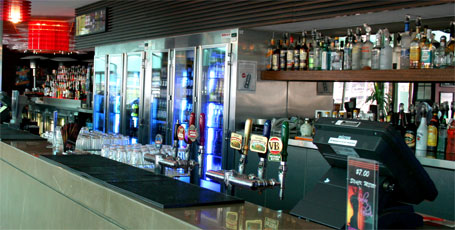 Beers R Us was established in 1998 by Troy & Kim Simpson, when confronted with the task of providing the hotel and hospitality industry with a state of the art mobile bar- that was both functionally and aesthetically pleasing.
Whilst still employed by Neville Simpson & Son Refrigeration of 12 years, Troy manufactured a never seen before stainless steel mobile bar. This breakthrough opened up a whole new revenue outlet for Breweries, Hotels, Clubs and Function Operators across the country.
The lead up to the new millennium saw the debut of hundreds of Beers-R-Us mobile bars and beer chilling equipment. This coincided with the Sydney 2000 Olympic Games- resulting in more bars and beer plumbing installations upon which Beer R Us built their reputation.
Beers R Us has grown over the last nine years into a crew of ten employees, contracting to a number of the suppliers in the Hotel and Hospitality Industry including, Foster's, Lion-Nathan, McWilliams Wines, Roaring Lion, Coca-Cola Amatil and Schweppes.
We also service and maintain Telstra Stadium, the largest outdoor arena in the southern hemisphere. Totaling 600 beer taps and turning over up to 1400 x 50L kegs in one night!
At Beers R Us we believe that every job is done to the highest standard of craftsmanship and with the best quality equipment in the industry. Our technicians are fully qualified refrigeration mechanics, highly trained in beer reticulation. Servicing the industry in professionally decked out vehicles with a large range of beer reticulation and refrigeration equipment.
Our service team has 24 hour access to all major suppliers, giving the customer piece of mind that they will be operational again in the event of a breakdown. Each member of the team is not alone out in the field- they have 24 hour access to senior management and our service manager, should they or the customer require advice.
With the continual progress of the industry, our technicians are provided with all the up to date training on new equipment and regulations. Presently we are accredited in the installation of the new AS5034-2005 gas dispensing systems and the CO2 gas detection monitors.

Rewards of our expertise in Beer Reticulation, are the fit-out of the Beer dispensing system in the high profile home of John Symond - founder of Aussie Home Loans. Honoured to do the installation, we now continue to service and maintain the equipment for John.